Nigerian business and oil mogul, Femi Otedola, has taken to social media to announce his generous act to students of Augustine University as he is inaugurated as their chancellor.
The entrepreneur decided to show his kindness to all the students of the university by gifting them 1 million naira each.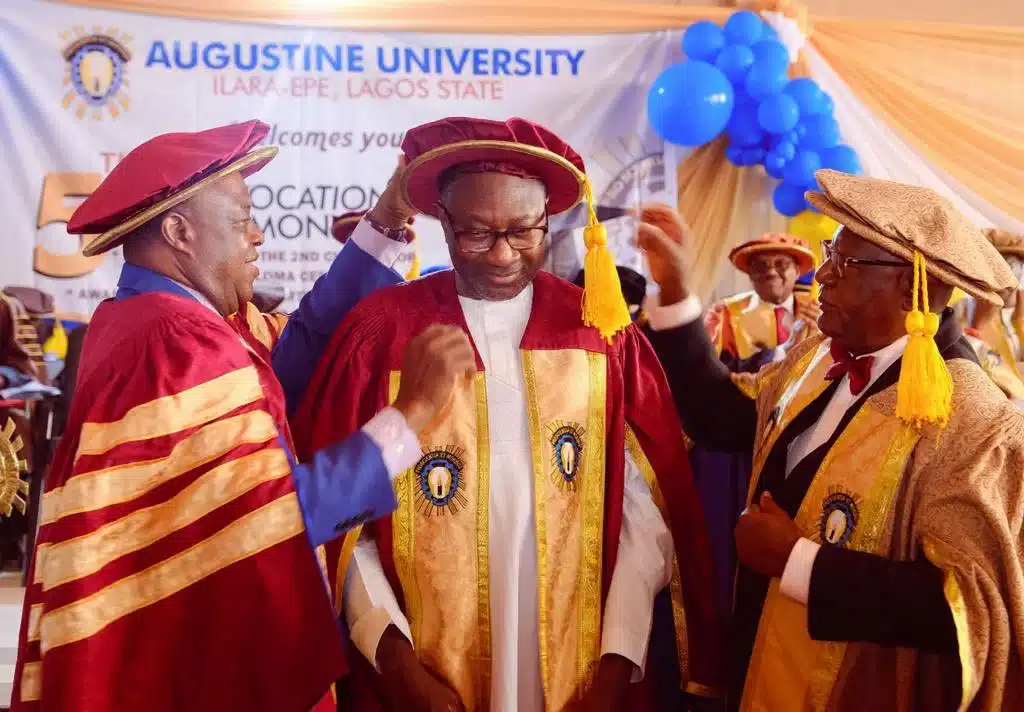 Femi Otedola took to X (formerly known as Twitter) to share the details of his benevolence, along with pictures from the event.
He wrote;
"Today, I was inaugurated as the Chancellor of Augustine University. I strongly believe in transforming establishments that I am associated with. I gave a gift of One Million to each of the Seven Hundred and Fifty Students. I hope this donation of Seven Hundred and Fifty Million Naira assists the plight of the parents of our students in this difficult time… F.Ote$"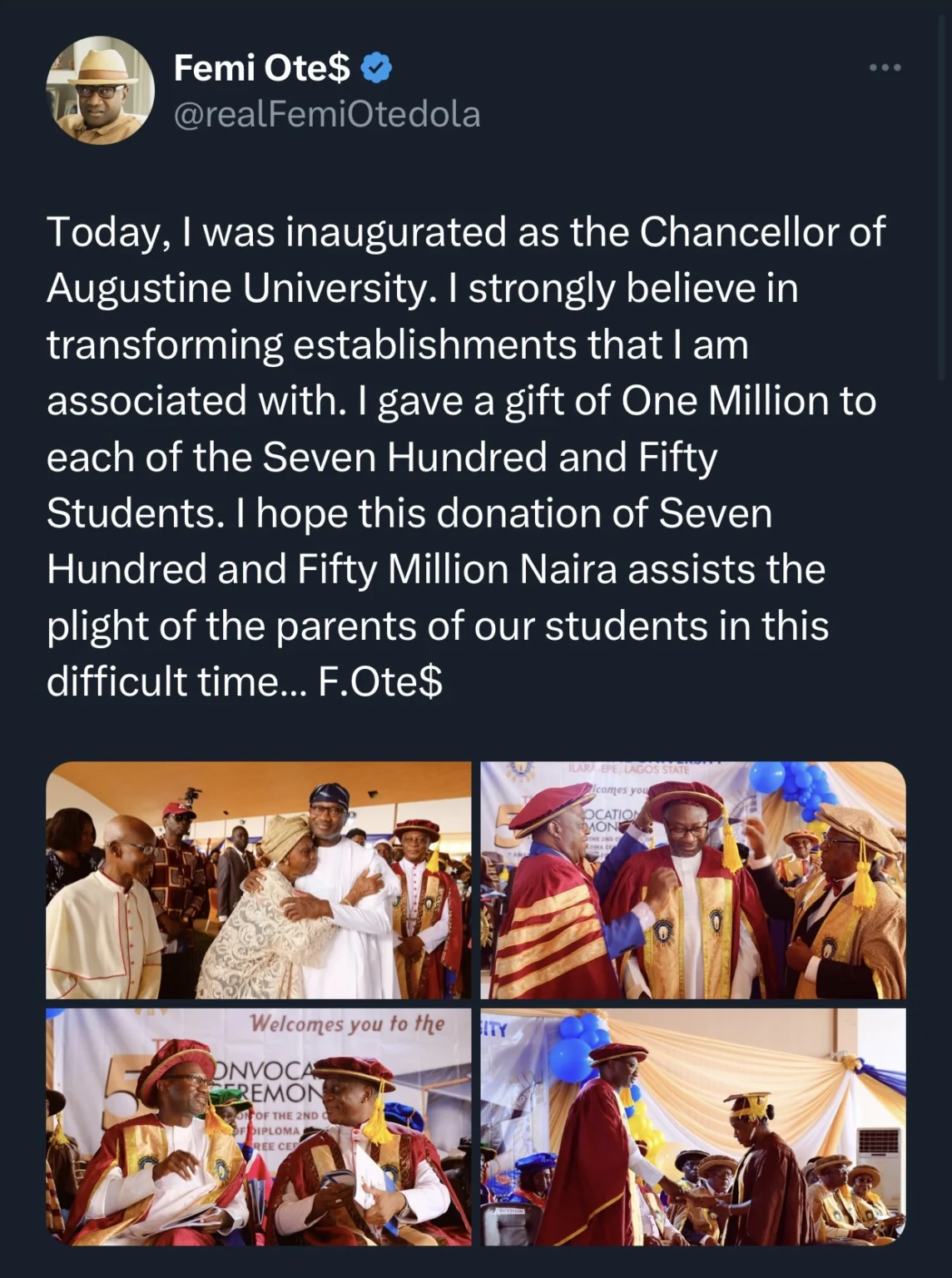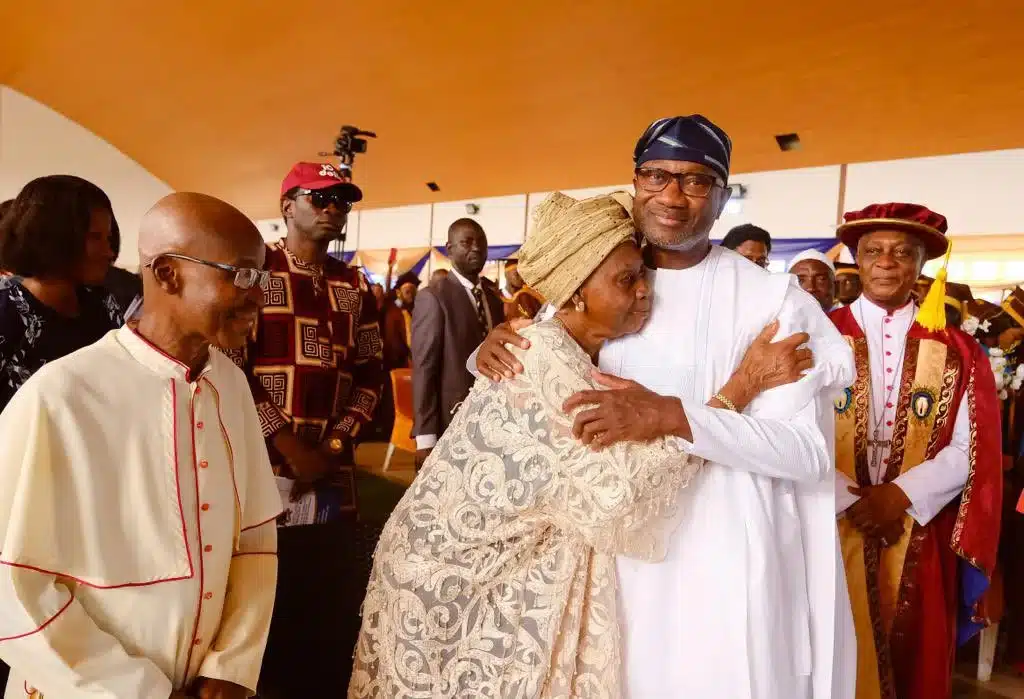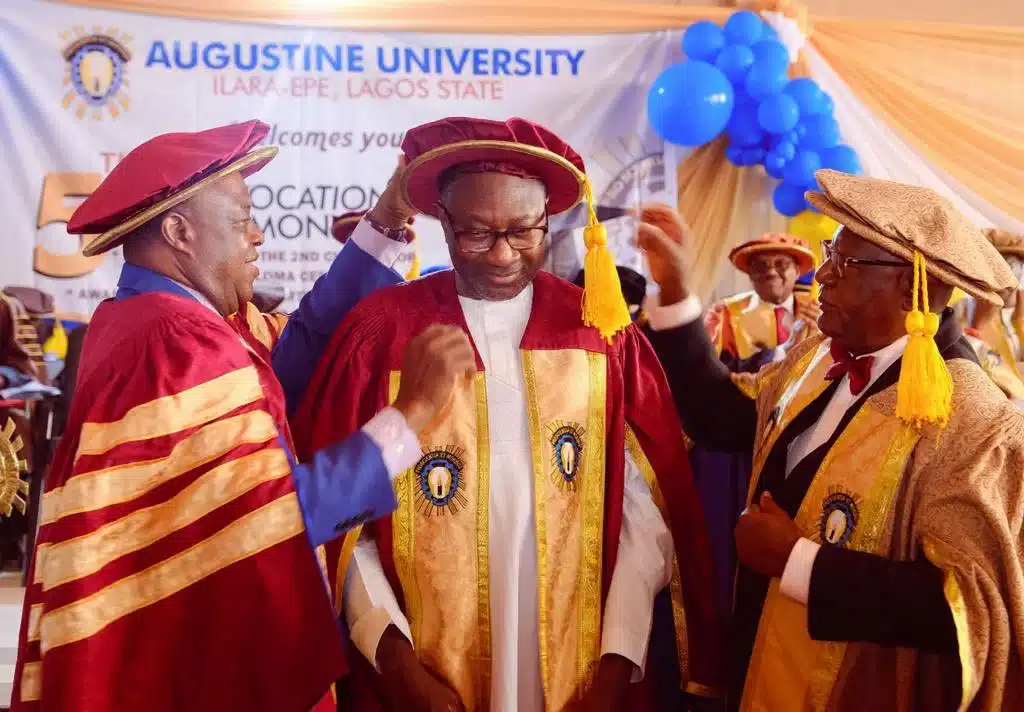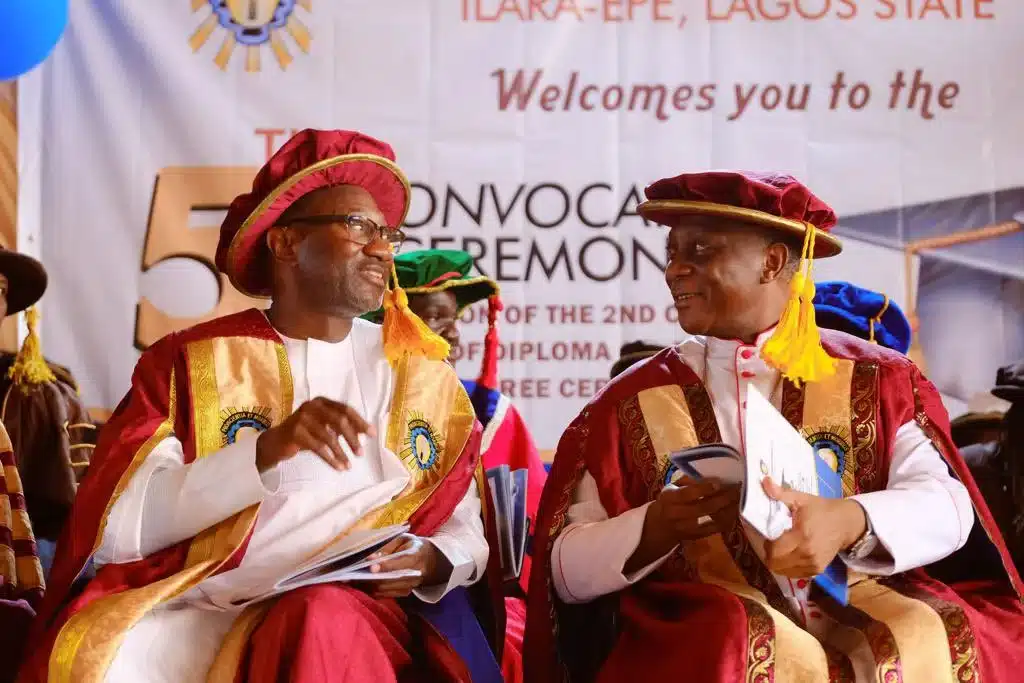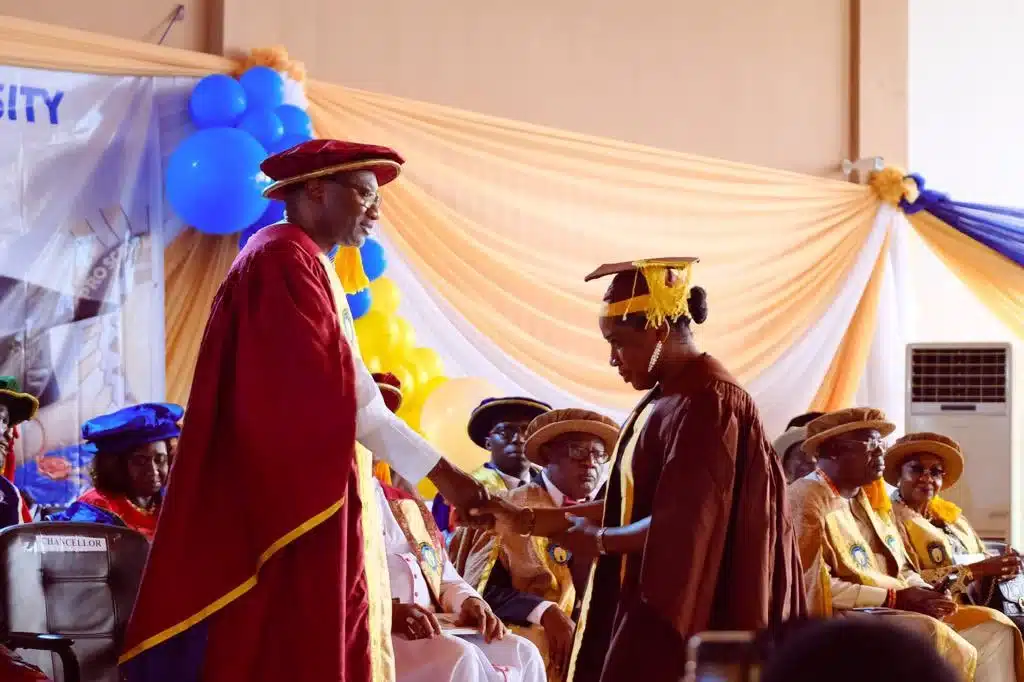 In other news, DJ Cuppy stated that having Femi Otedola as her father is a blessing.
She expressed her gratitude for their unique relationship and friendship while sharing this on her Instagram story.
Cuppy posted a picture of herself with her father and said that one of her greatest values is spending time with him.
She continued by saying that their interactions are full of jokes, pleasantries, and other tiny acts of kindness that deepen and enhance their connection.
She claimed that being the billionaire mogul's daughter is a blessing for her and that she treasures every second spent with him.