Reality TV star and chef, Uriel Oputa, has disclosed that the controversial kiss with fellow reality TV star, Groovy, was all staged.
This comes a few days after a video of the reality TV personality kissing Groovy passionately went viral online.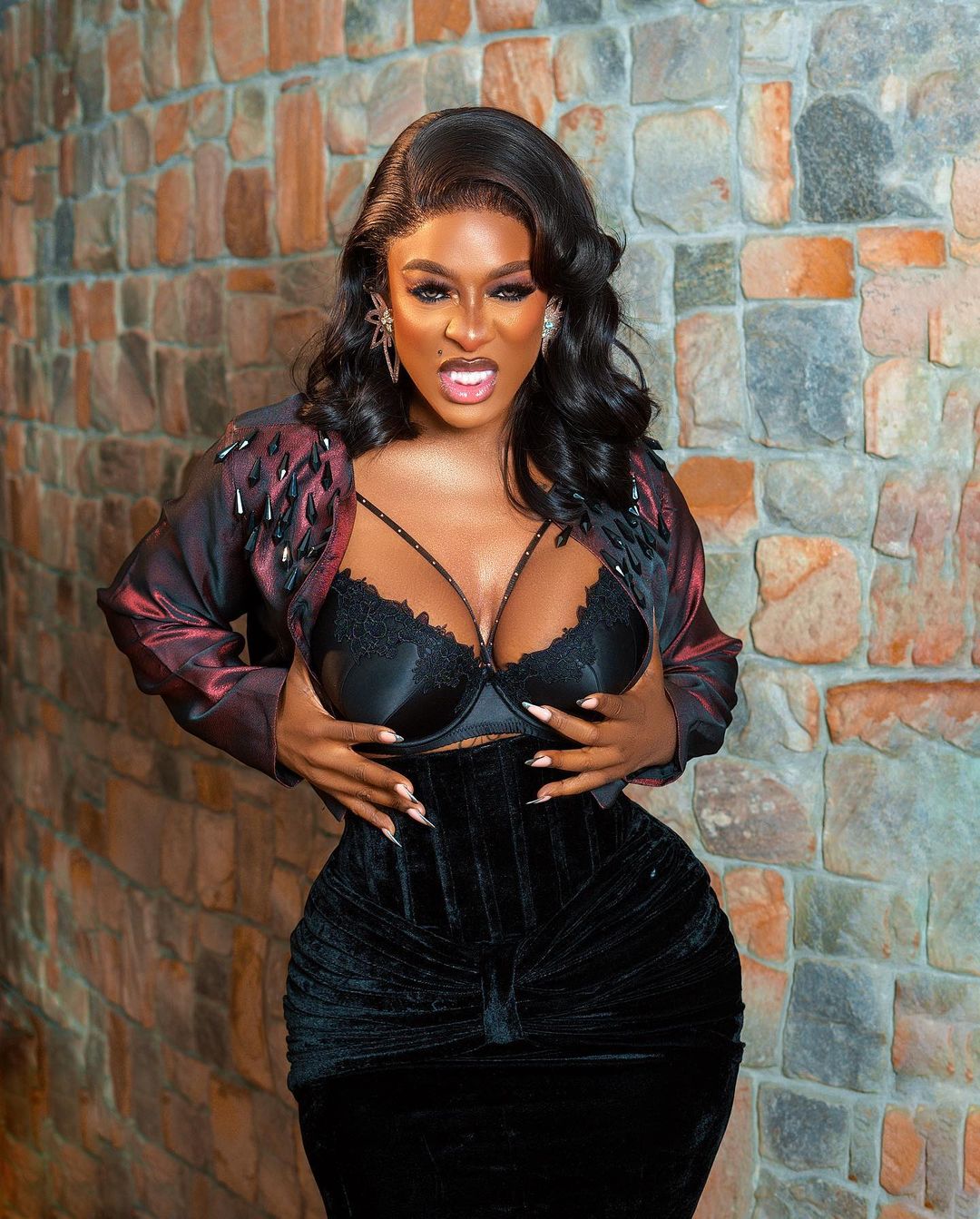 Although there was video evidence to the effect, the chef refuted reports that she kissed Groovy.
Changing her stance in a new statement, Uriel revealed that although she kissed Groovy, it was all staged.
She said,
"These last couple of days have made me realize I don't want to act again. Kudos to actors; hats off to you because it is not easy.
We had a fantastic time; we were on assignment, we took on roles, and basically, we were into each other. Everything you saw was part of an assignment."
Groovy, who was also added, "Yes, it was an assignment, it was scripted, especially when we had to kiss goodbye. It was not a real kiss."
This however stirred reactions from netizens who watched the video,
K_Opsie wrote, "Werey trying to do Damage control after you wrote long article explaining how you can't deny yourself of love because of age difference and we should use Stan Nze and Blessing as an example."
Official_adags commented, "You have been kissing different guys from times memorial so we aren't moved. Groovy seems to be really happy with the script of the movie."
Chrisnyakarare wrote, "even kiss are scripted better not be actor."
FortuneVandera commented, "You will even kiss to chase clout and you are wondering why nobody wants you. Interesting."
Watch the video below.
The "Kiss" with Groovy was scripted – @Urielmusicstar
–#InsideScoopByPulse #BBNaijaAllStars pic.twitter.com/sfdSrnWji3

— Pulse Nigeria (@PulseNigeria247) October 25, 2023