Popular Nigerian comedian, Seyi Law, has questioned president Tinubu's choice to buy a presidential yacht.
The comedian has frequently voiced his support for the Tinubu administration, to the point that his daughter has gotten death threats as a result of his connection.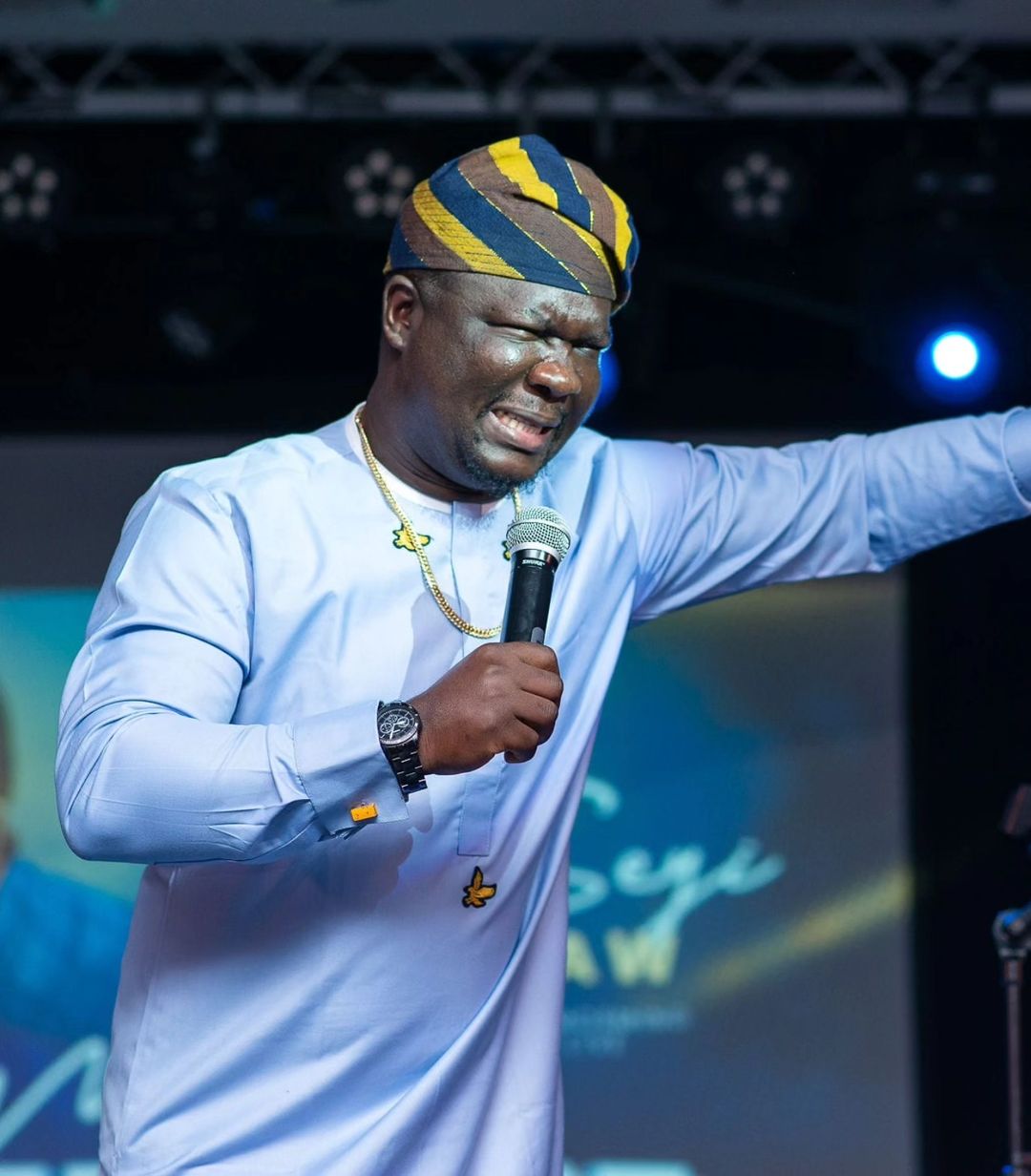 However, a few days ago, it was revealed through the release of an additional loan budget that the presidency had allocated N5 billion for a presidential boat.
This budget has brought about concern from the general public, especially as the economic situation in the country is dwindling and many are struggling to survive.
Taking to the microblogging platform X (formerly known as Twitter), Seyi Law expressed his displeasure with the 5 billion Naira budget for the presidential yacht.
In his words;
"I am absolutely not in support of the procurement of the presidential yacht. It is quite insensitive to the plight of Nigerians at this moment to even rationalise it. I call on the president, @officialABAT, to once again prove to Nigerians that he listens. Thank you, your Excellency."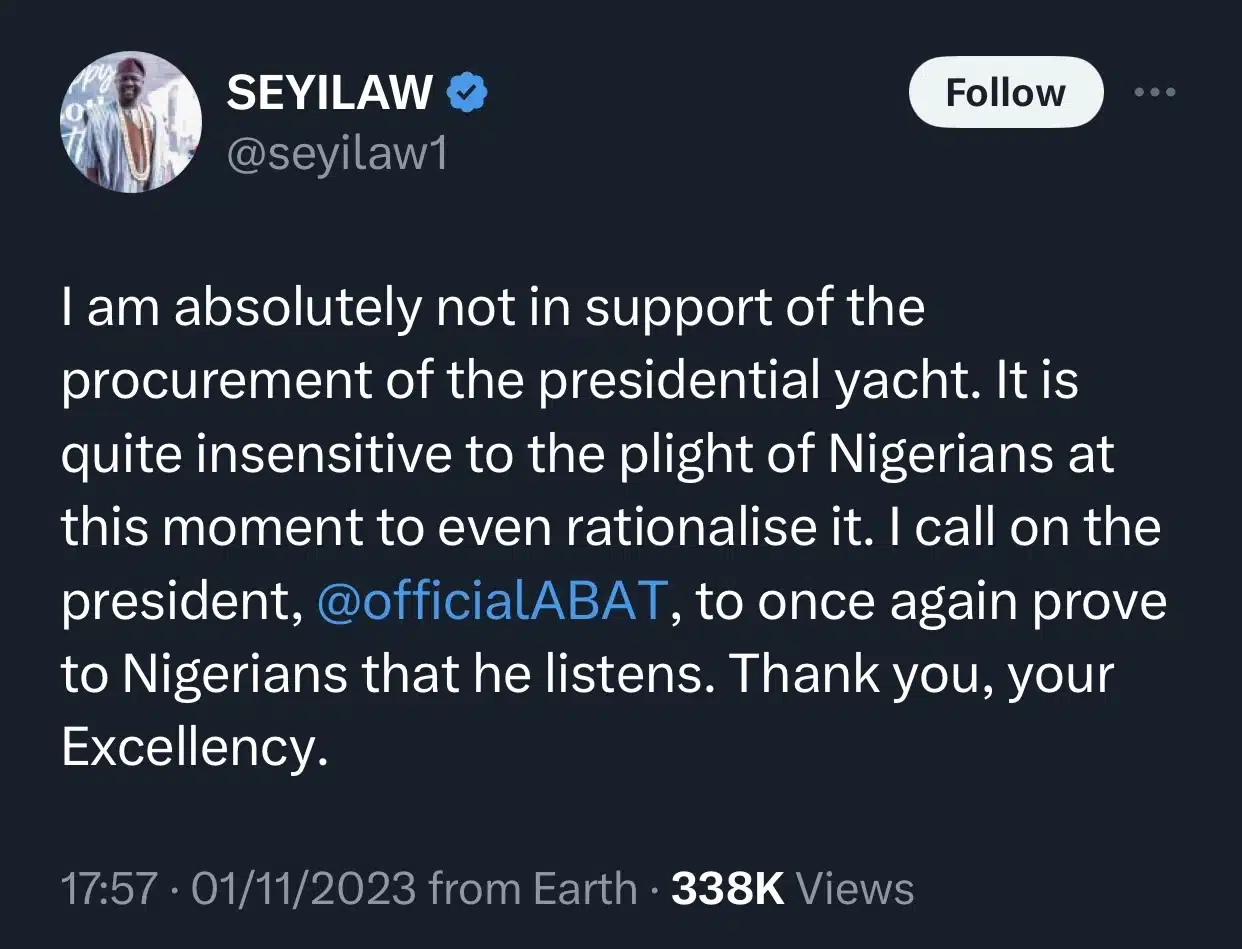 In other news, Inedoye Ikedichim Chibundu, the bride of Nigerian Afrobeats singer, instrumentalist, and Fela Kuti's grandson, Made Kuti, has revealed how they met.
Speaking in an interview during their wedding on Wednesday, November 1, Inedoye disclosed that Made was her school father in secondary school.
She, however, clarified that their relationship didn't start in high school, but when she was in the university.
According to her, they became friends on Facebook and transitioned into being romantic partners after Made returned to Nigeria in 2018.
The couple tied the knot in a talk-of-town ceremony on Wednesday, and social media is still abuzz with discussions about their glamorous and elegant wedding.