Reality TV star and businesswoman, Ka3na Jones, has said her last farewells to her husband in Italy.
The reality TV actress shared a video of herself on the microblogging platform, X dispersing his ashes in water in Italy, months after he passed away.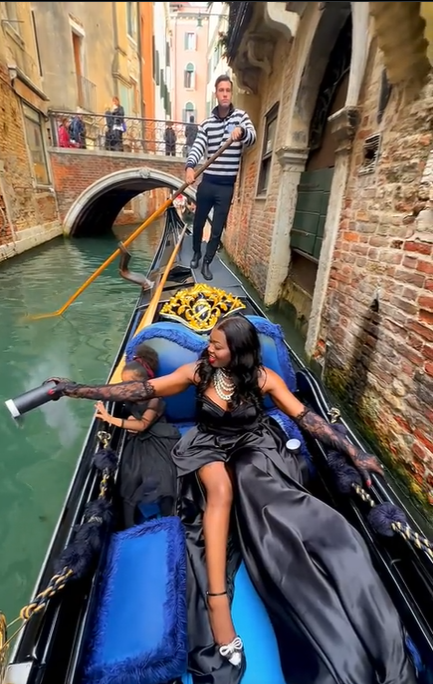 Ka3na revealed that she eventually let his spirit fly among the skies, hoping that it would touch the hearts of everyone who knew him.
She wished him peace and assured him that his memory would live on in their hearts forever.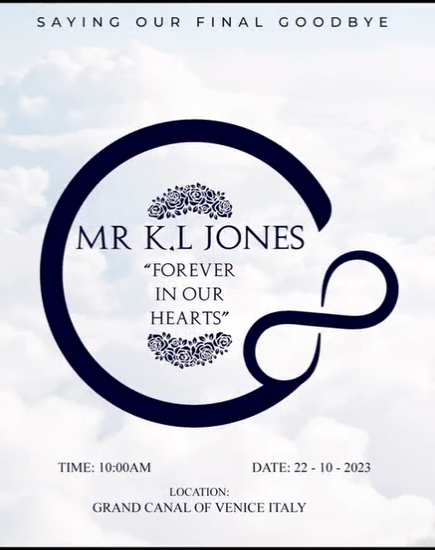 In her words:
"22-10-2023 @10AM CET.
I and my beautiful daughter released the ashes of a beloved husband and a great father. Setting his spirit free to soar among the heavens. As the wind carries his essence and the timeless waters of the Grand Canal witness the journey of a cherished soul…may it touch the hearts of all who knew him, forever reminding us of his warmth, kindness, and unwavering love. Though our tears may fall, his memory will forever shine as a guiding light, illuminating our path with strength, resilience, and the enduring power of love. Rest peacefully, dear husband and best knowing that your legacy lives on eternally within our hearts.
Adieu"
Watch the video below,
22-10-2023 @10AM CET.
I and my beautiful daughter released the ashes of a beloved husband and a great father. Setting his spirit free to soar among the heavens. As the wind carries his essence and the timeless waters of the Grand Canal witness the journey of a cherished… pic.twitter.com/Hgg0Y33lwO

— Ka3na The BossLady⚜️ (@official_ka3na) October 24, 2023