Popular veteran Nollywood actor, John Okafor, popularly known as Mr. Ibu, has sparked concerns online as he was captured celebrating his birthday in the hospital.
During the birthday party, which was broadcast live on his own Instagram page, the actor was spotted in a hospital.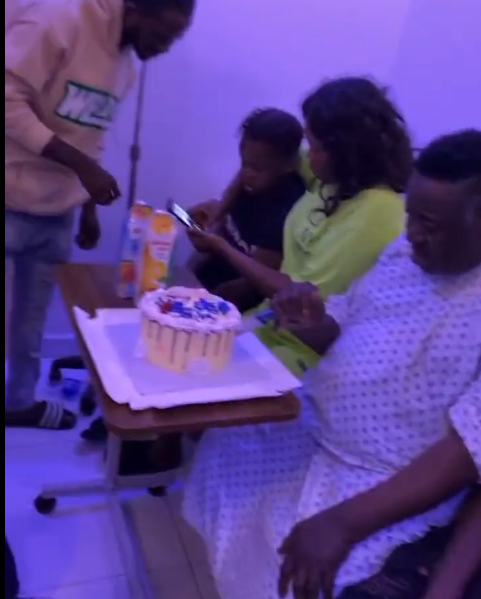 To add to the celebration, a cake and numerous bottles of juice were placed in front of him. The actor was surrounded by people who sang him happy birthday songs in an effort to cheer him up.
Throughout the video, Mr. Ibu was observed making a number of uncomfortable facial expressions and motions, which suggested that something wasn't right.
As a result, the actor's fans voiced their worries and some even wished him a happy birthday in the comments.
Watch the video below,
Veteran actor, Mr. Ibu celebrates his birthday with his family while hospitalizedpic.twitter.com/SDIfQkpckf

— YabaLeftOnline (@yabaleftonline) October 18, 2023
A while back, Mr Ibu expressed disappointment in his facial features.
Speaking during an Instagram live session, the comic star said he's not happy with the way he looks, adding that his appearance sometimes prevents him from talking about love.
According to him, if someone is not mature enough to mention love, then the person should totally avoid the subject.
Okafor tried to use the analogy to convey the idea that one's physical characteristics and character are related to their capacity for love.
He asserted that one shouldn't talk about love if they don't have an attractive look, but for someone like him, he still chose to ignore his appearance and embrace love.