Popular gospel singer, Moses Bliss, has subtly hinted that he is looking for a bride in his recent Instagram post.
Recall that the music minister recently made headlines after actress Ekene Umenwa knelt down and hugged him during his performance at her wedding ceremony. This caused a huge controversy online, with many criticizing Ekene for seemingly disrespecting her husband.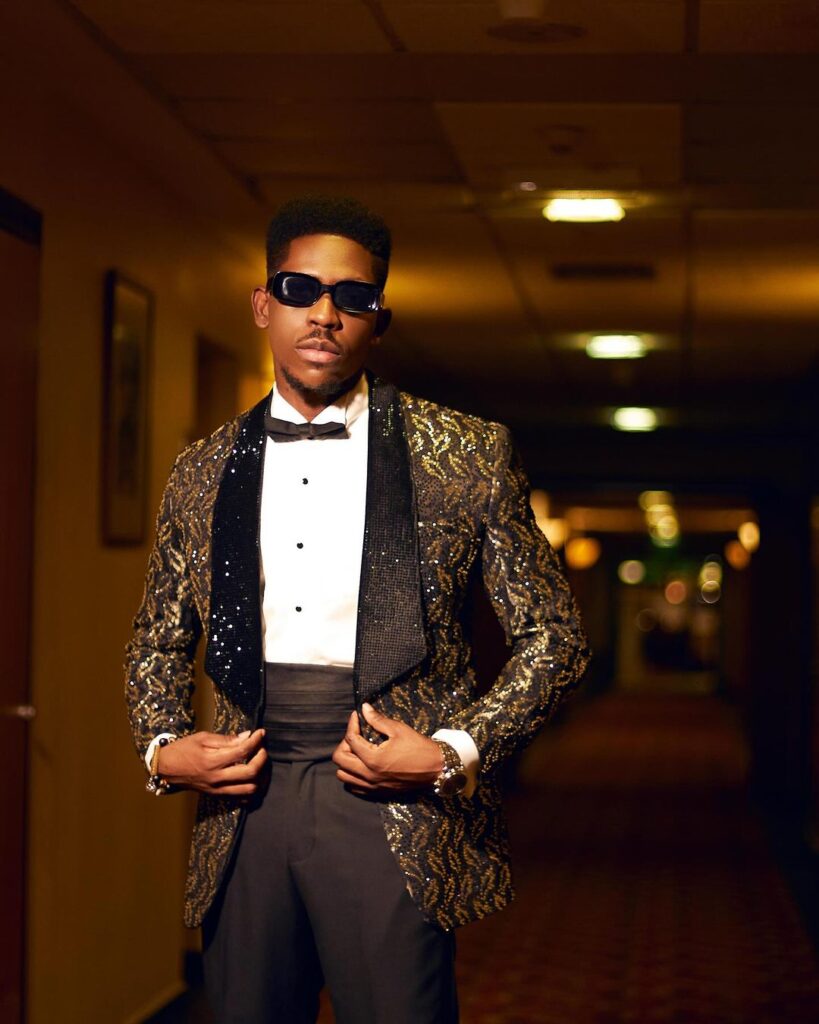 Well, Moses Bliss attended another wedding last weekend and took to his Instagram page to share photos of himself in a well-tailored black and gold suit.
In the caption, he playfully told God that he already has a suit and is patiently waiting for Him to send him a wife.
"Lord, I have a suit, waiting for the bride 🙏🏽😂
Wedding Guest 🤵🏽‍♂️
How I showed up for my artiste's wedding today @festizie," he wrote.
See below.
This comes almost a year after he debunked a viral rumor that he is married with a child, following the sharing of a photo of himself with a woman and a boy online.
See below.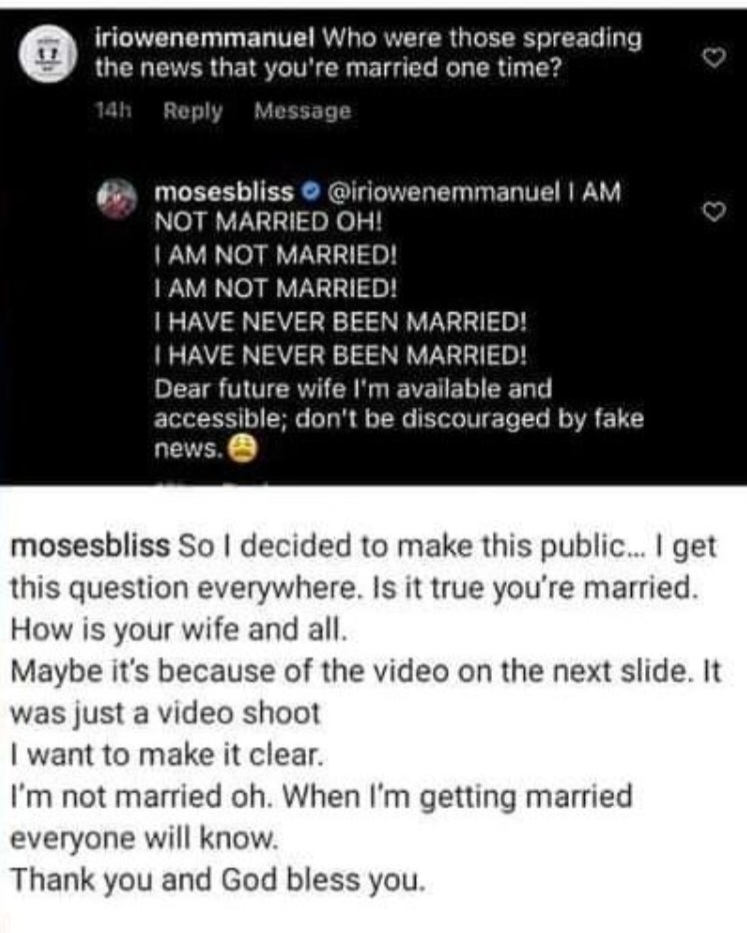 Meanwhile, some ladies have started shooting their shots at him because of his Instagram post about looking for a wife.
Read some comments as you scroll,
@daurinrin wrote, "Oya, come and marry me,i am God fearing,but I have two kids and one husband😂"
One Oby wrote, "@mosesbliss I can be your bride. I am that Obiageri that is meant for you"

@nanaakuaparis wrote, "@mosesbliss Father Your son is looking for a wife(capable or prudent one), and You know Your daughter I'm one and waiting for a husband (Godly Great 🎶 man),Father please if is Your will join us together in Your Son Jesus name amen 💏 🇬🇭 🇳🇬 😍🙏"