Nigerian crossdresser, Daniel Anthony Nsikan, better known as Jay Boogie, has accused a Lagos-based surgeon, identified simply as Dr. Dinma, of alleged threats to his life.
Jay Boogie, in a series of posts shared on his Instastory, stated that the plastic surgeon who works at Curvy Girl Essentials hospital should be held responsible if anything happens to him.
Although he didn't share details about the situation, the crossdresser, who identifies as a transgender, revealed that he has a medical emergency.
It was gathered that he is currently fighting for his life after a botched surgical procedure at the Lekki hospital. Unconfirmed reports allege that he is in critical condition and has begun swelling as he can't pass out fluid.
Jay Boogie wrote,
"If anything happens to me hold this surgeon responsible.
This surgeon wants to kill me please.
I have a medical emergency please.
This is the female surgeons number …..

If anything happens to me it's Dr Dinma from curvy girls essentials"
Meanwhile, the hospital has set its Instagram page to private, making it difficult to access their profile.
See his posts below,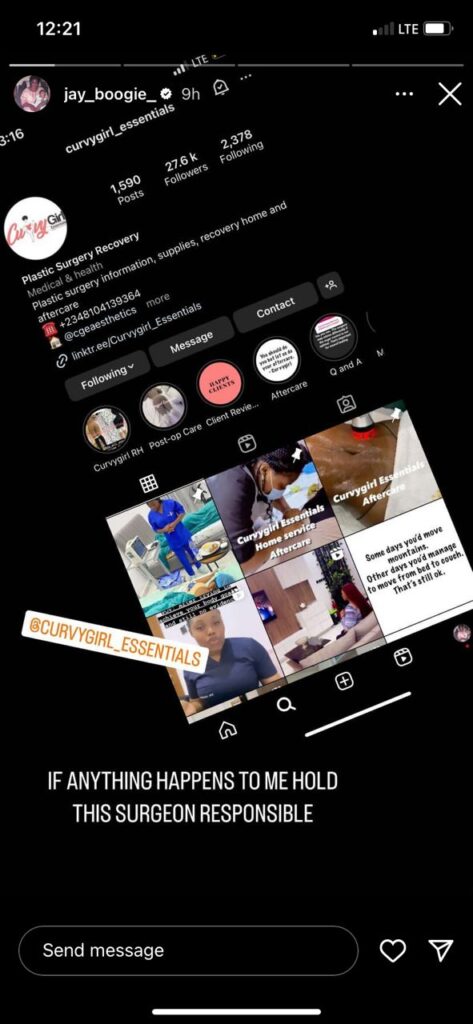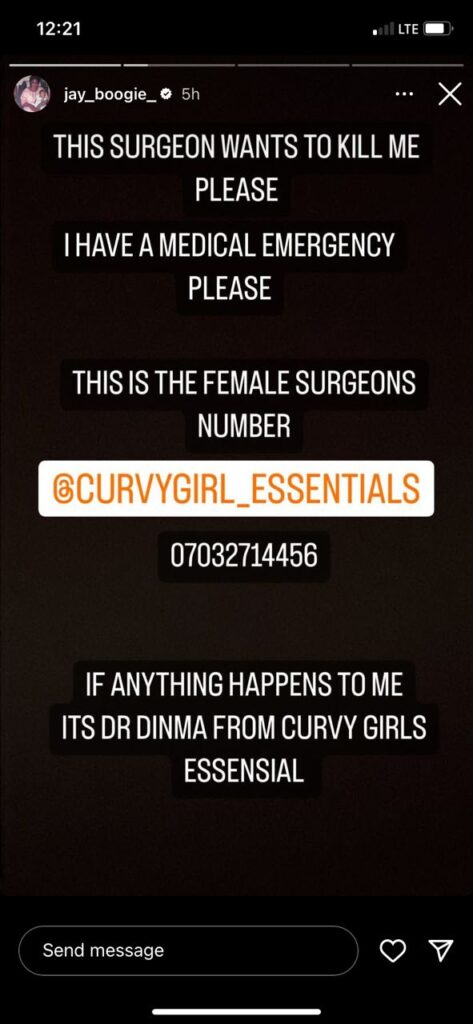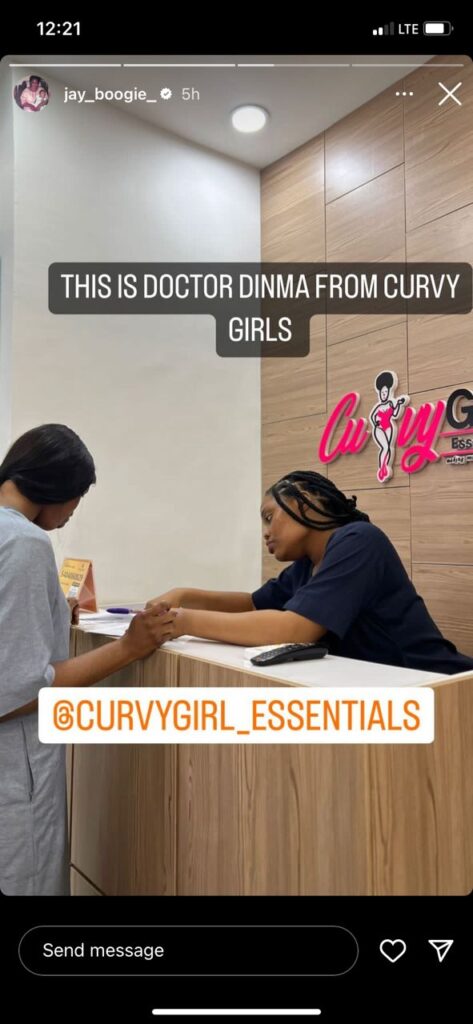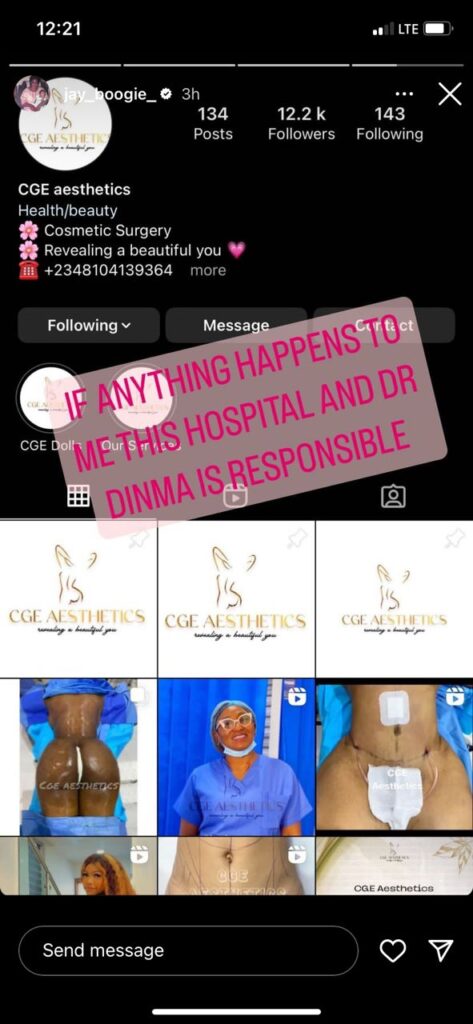 A while back, Jay Boogie stated that he identifies as a transgender woman, not a gay man.
He made this distinction during a recent documentary with BBC news, where he spoke extensively about his sexuality.
According to the curvaceous crossdresser, he has fully transitioned into a woman and is only awaiting a gender reassignment surgery so he can have children in the future. ICYMI, read here