In a heartfelt Instagram post, award-winning actress, Lupita Nyong'o opened up about her recent breakup with boyfriend, Selema Masekela.
The couple had only gone public with their relationship a few months ago, leaving fans surprised by the sudden turn of events.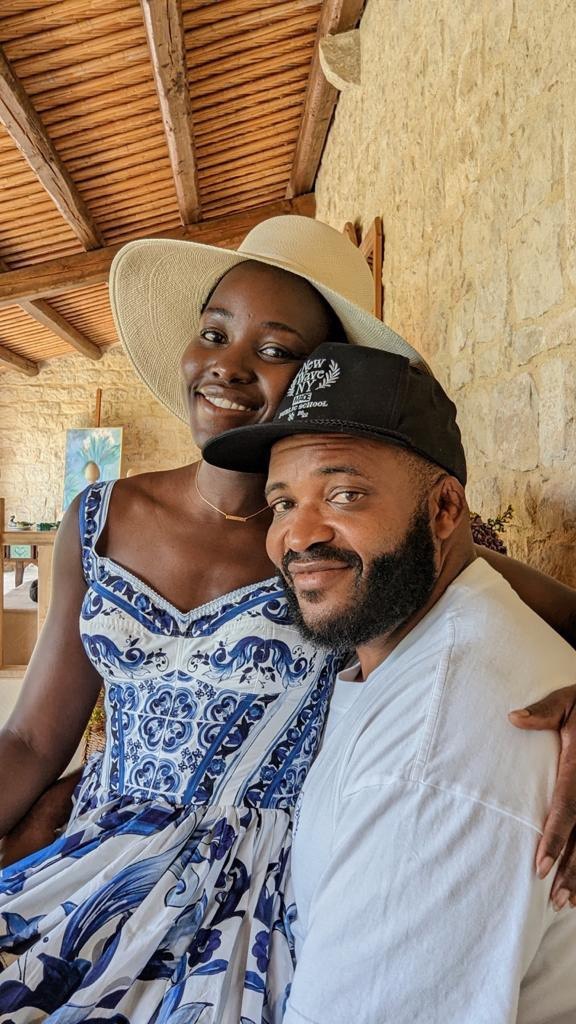 Nyong'o, known for her roles in critically acclaimed films, such as "12 Years a Slave" and "Black Panther," chose to share her personal truth despite the ongoing challenges faced by the world.
She expressed her sincere concerns with those experiencing immense suffering but emphasized the need to address her own painful experience.
The renowned actress revealed that her heartbreak stemmed from the betrayal of trust, referring to her love as "suddenly and devastatingly extinguished by deception."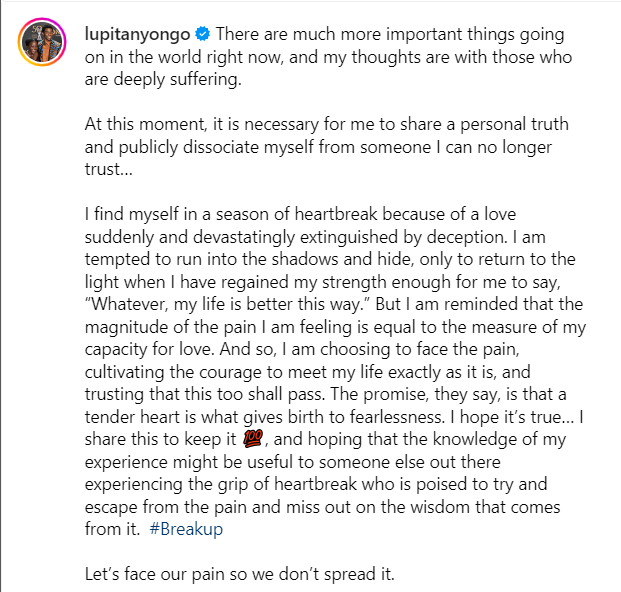 she  admitted that her initial instinct was fall back into the shadows and shield herself from the pain.
However, she acknowledged the profound connection between love and pain, recognizing that her capacity for love also brought pain.
Rather than avoiding the pain, she made the courageous decision to confront it head-on.
She emphasized the importance of facing heartbreak, allowing oneself to grow and gain wisdom from the experience.
Her intention in sharing her story was to support others grappling with the grip of heartbreak, urging them not to shy away from the pain but to embrace it as a means for personal growth.
She concluded her heartfelt message with the hashtag #Breakup, encouraging individuals to confront their pain rather than hide it.