Reality TV star, Natacha Akide, better known as Tacha, has stirred reactions online when she seized the keys of a tricycle rider that ran into her.
The influencer took to her social media page to vent her frustration with Lagos drivers.
It appears that she was overtaken by a Keke driver who, in his rush, damaged her vehicle, destroying the Mercedes-Benz's front bumper.
Unable to control her fury, Tacha stormed up to the Keke driver and insisted on having the tricycle's keys given to her.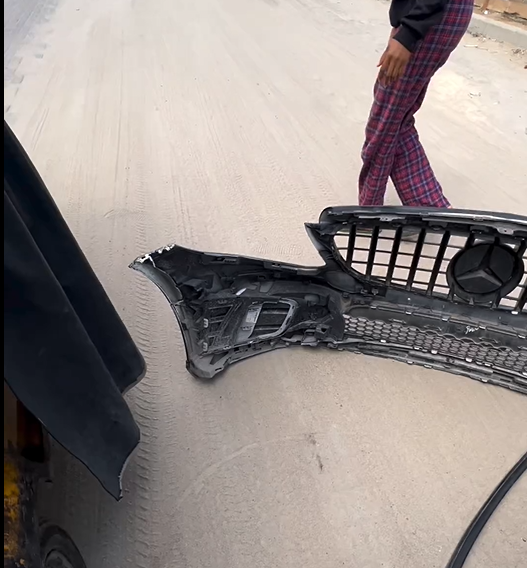 Many onlookers had come to watch the unfolding drama, and others could be seen attempting to put the bumper back.
Sharing the post on Instagram, she wrote;
"That keke man was highly drunk!! Smelling alcohol so early in the morning! Refused to say "sorry" didn't care to come down to even look at the damage! no atom of remorse whatsoever because we're women and there's nothing we can do.
Guy was legit looking down on us, In his mind "na man give her the car".
Only to find out the Keke isn't even his as the owner had to come out begging on his behalf! What can i do?? Humans sha."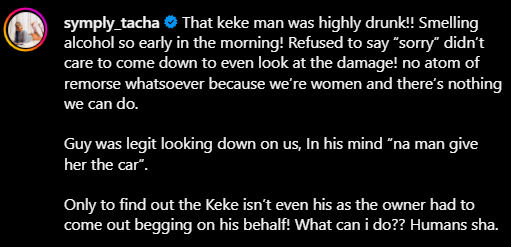 See some comments below.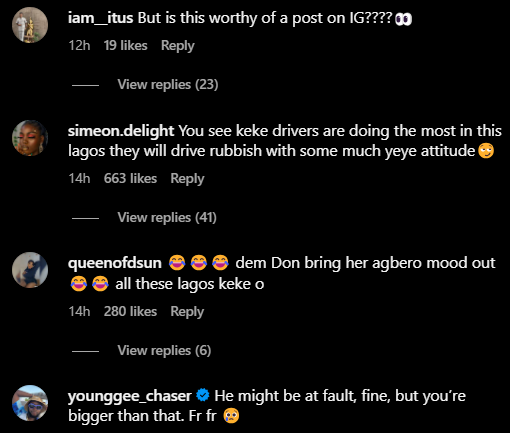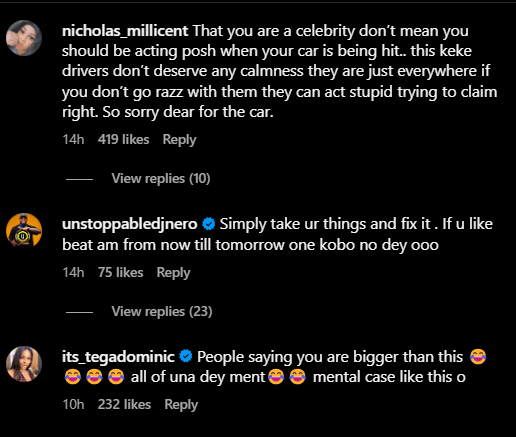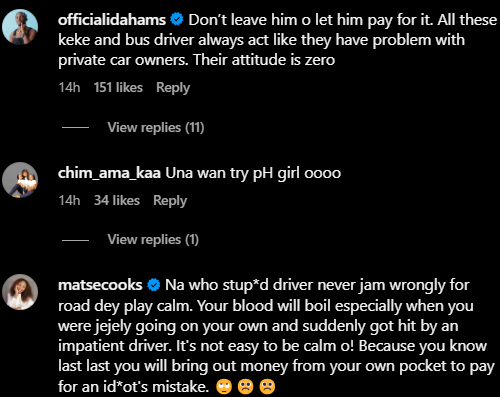 Watch the video below,