Popular singer, Davido, has clapped back at a follower who criticized him for not helping a physically challenged boy who disguised as a girl.
Recall that social media was set abuzz a few days ago after comedian Brain Jotter met the 'girl' named Eniola selling pure water on the road.
Touched by her industrious spirit despite being physically challenged, he filmed a video with 'her'. In the clip, 'she' revealed that 'she' is a makeup artiste and in need of money to sponsor 'her' business.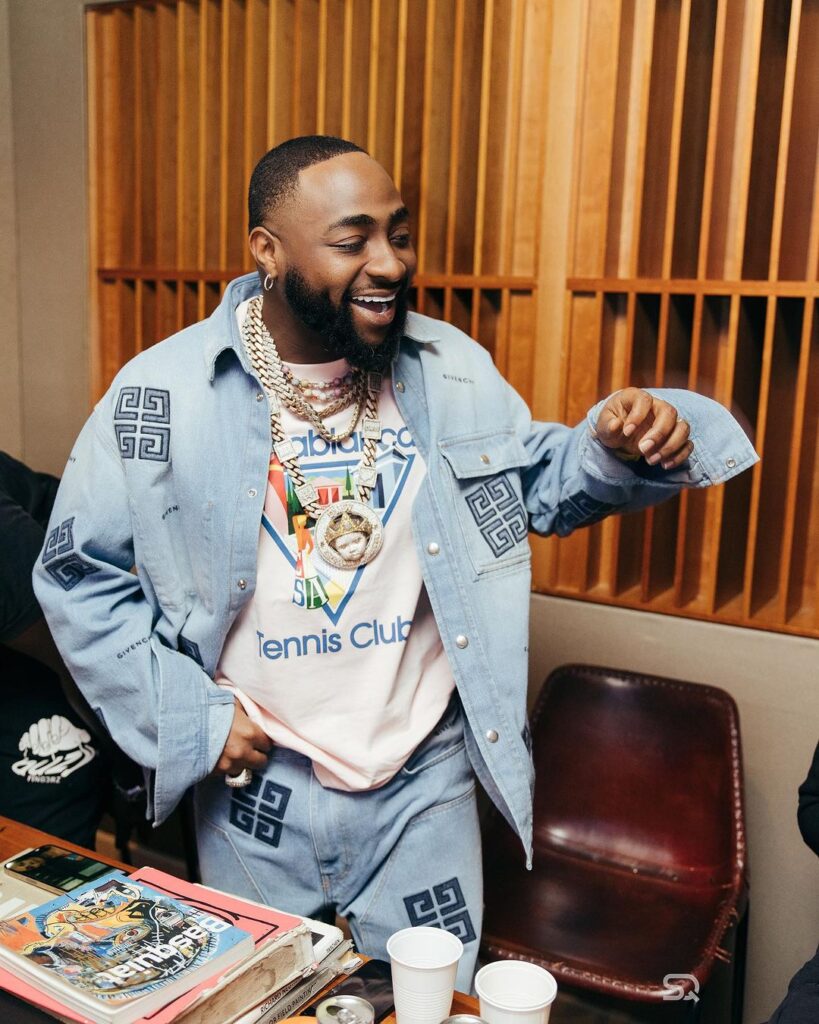 In response to 'her' sob story, Brain Jotter gifted the seller N400,000 and posted the video on social media.
The video caught the eyes of popular singer, Davido, who called his uncle, the governor of Osun state, to watch the video to help 'her' since she mentioned being from Osun state.
Governor Ademola Adeleke responded, stating that his office would contact Eniola.
See below,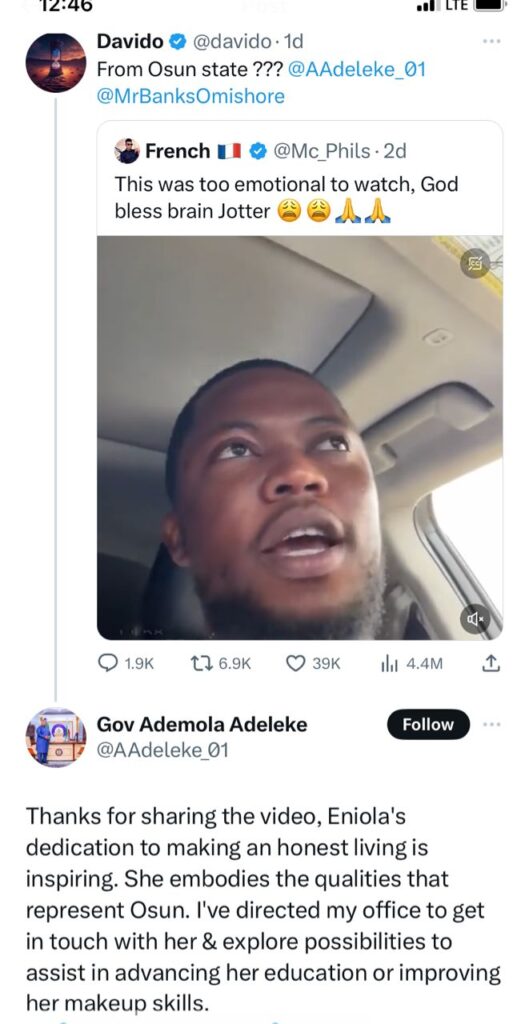 Unfortunately, it was later discovered that Eniola is a boy disguising as a girl and using this method to scam people.
Following the discovery, Brain Jotter expressed his surprise on his Instastories.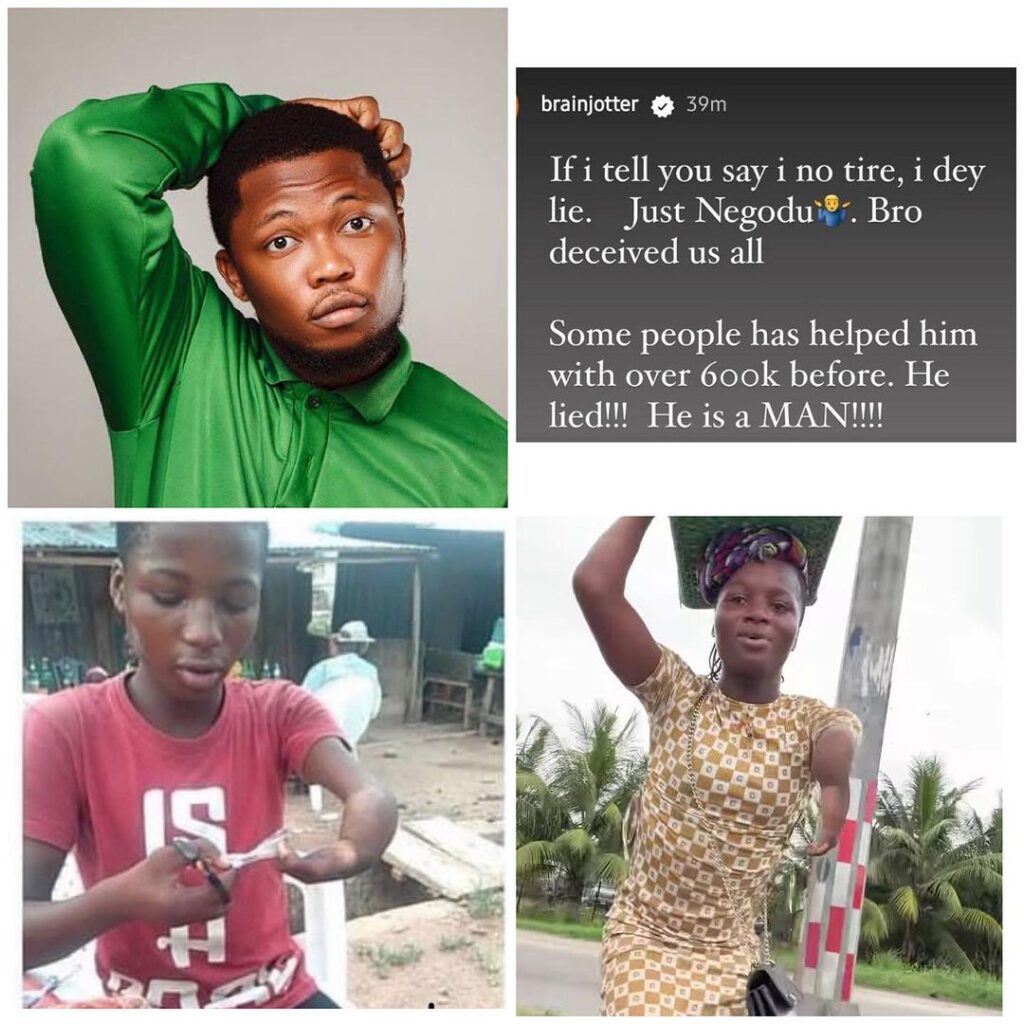 Davido also got wind of the development and asked his uncle to 'abort mission'.
"Excellency dem job us !! Dem say nah man ABORT MISSION," he wrote.
This didn't sit well with an X user, Abiodun Adeleke, who criticized Davido and his uncle for withdrawing their decision to help Eniola.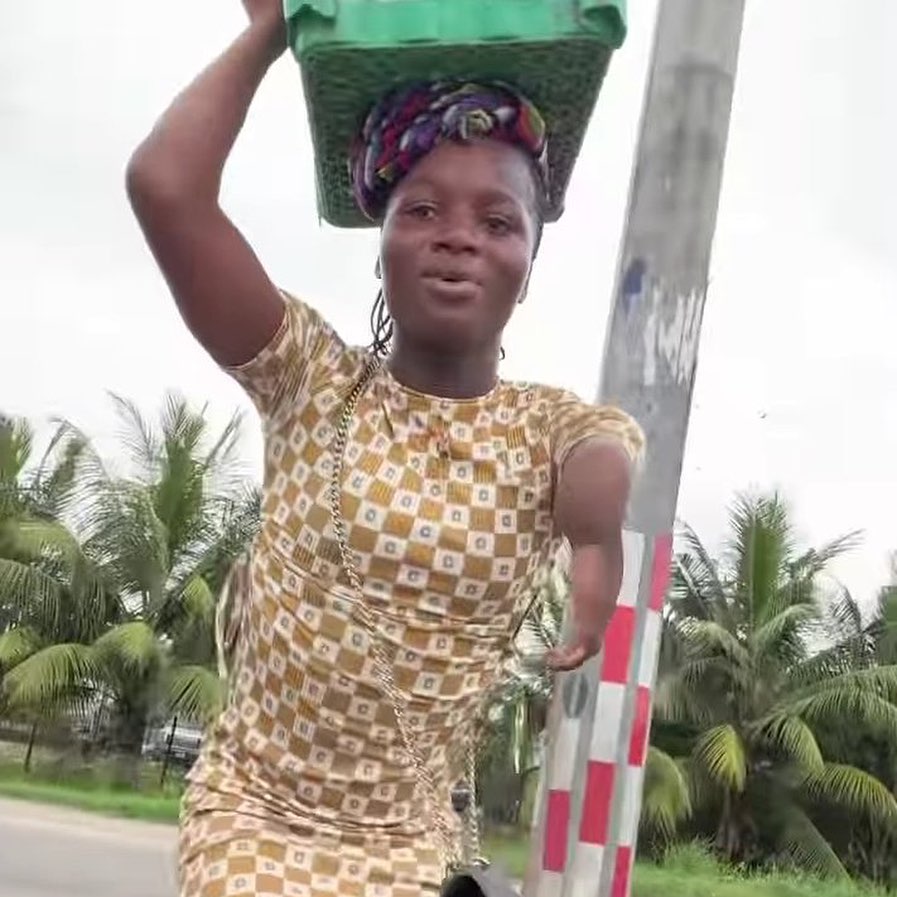 Abiodun argued that even though Eniola is a boy, he is still physically challenged and needs help. He added that unless they are using the story for clout, they can still help Eniola.
Interestingly, Davido responded, stating that Abiodun can choose to help since he is also an "Adeleke."
See below,