Popular Nigerian singer, Victor AD has finally opened up about the events that followed rumours that he was the writer of Davido's popular song "Jowo."
Recall that a while back, claims went viral on social media that Victor AD claimed Davido had stolen his hit song "Jowo" from him in a studio session.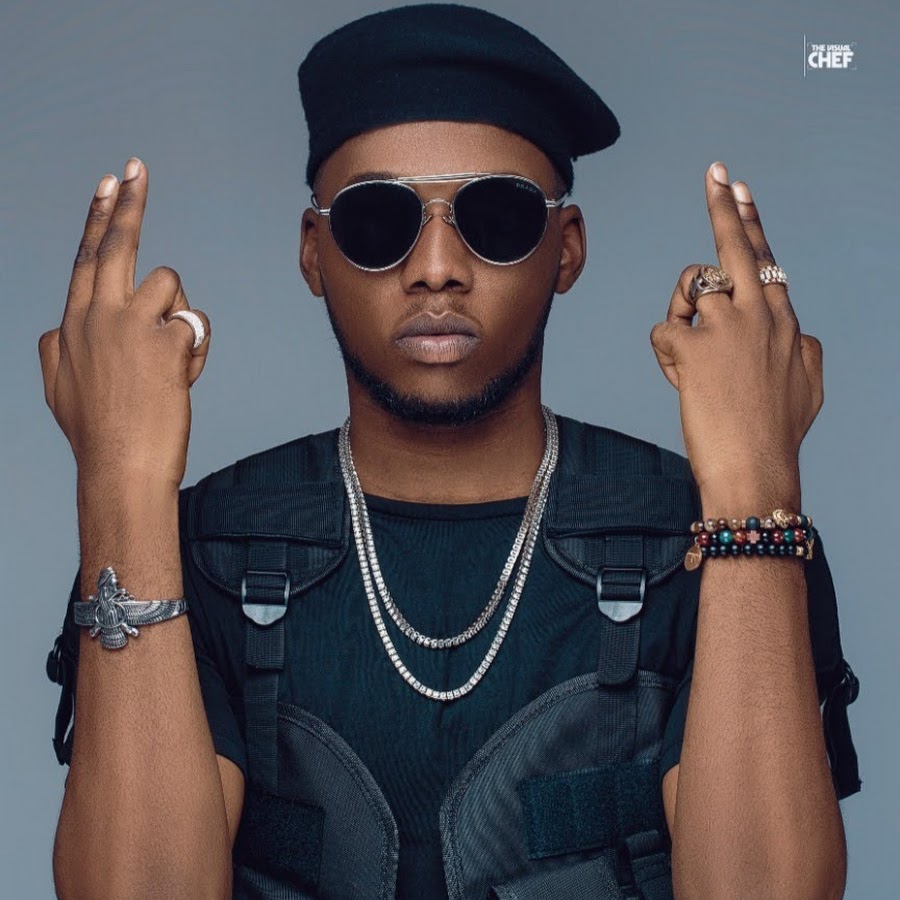 See below,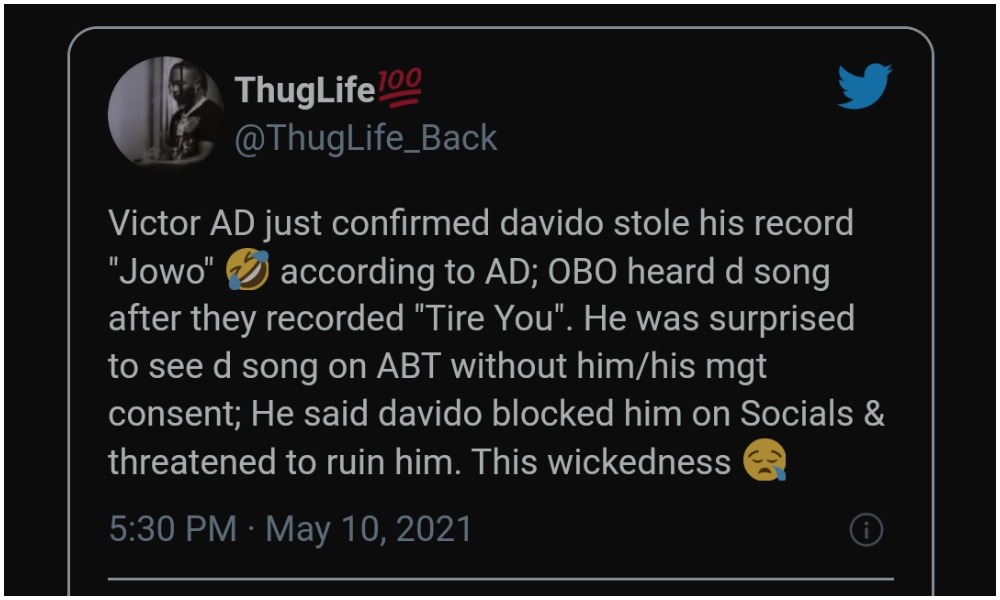 Victor AD, however, disclosed that Davido had questioned him about why he would say such a thing when the accusations began to circulate but he denied being the source of the rumours.
The Warri-born music singer confirmed that he didn't write the song, as was widely believed in a recent interview with Naija FM, Lagos.
The 'Tyre You' crooner claims that his connection with the DMW chief was nearly destroyed by fake reports found on blogs.
He said:
"From nowhere, someone speculating that Victor AD wrote [Davido's] 'Jowo.' I'm not social media-savvy. Most times, before I notice happenings on social media, it would be two days after the matter has trended.
My manager actually called my attention to the 'Jowo' controversy on social media but I didn't take it seriously. Later on, I said let me just check the trend on social media. Then a few hours later, I saw Davido's message. He was like, 'Whatsup na? Wettin dey sup with this whole 'Jowo' thing?'. And I said I didn't know anything about it.
I told him that based on the love and respect I have for him I can't do something that will tarnish his image. I'm not even the type of person that will claim what I'm not. Why would I be seeking credit for what I didn't do?"