In a groundbreaking moment for African music, Nigerian afrobeats prodigy Divine Ikubor, widely known as Rema, etched his name in the record of history as the first African artiste to grace the stage of the prestigious Ballon d'Or award ceremony.
The 23-year-old music sensation captivated the audience with his electrifying performance at the 2023 Ballon d'Or ceremony held in Paris, France, on Monday night.
With his infectious energy and undeniable talent, Rema delivered a show-stopping rendition of his chart-topping hit song, 'Calm Down,' leaving the crowd in awe.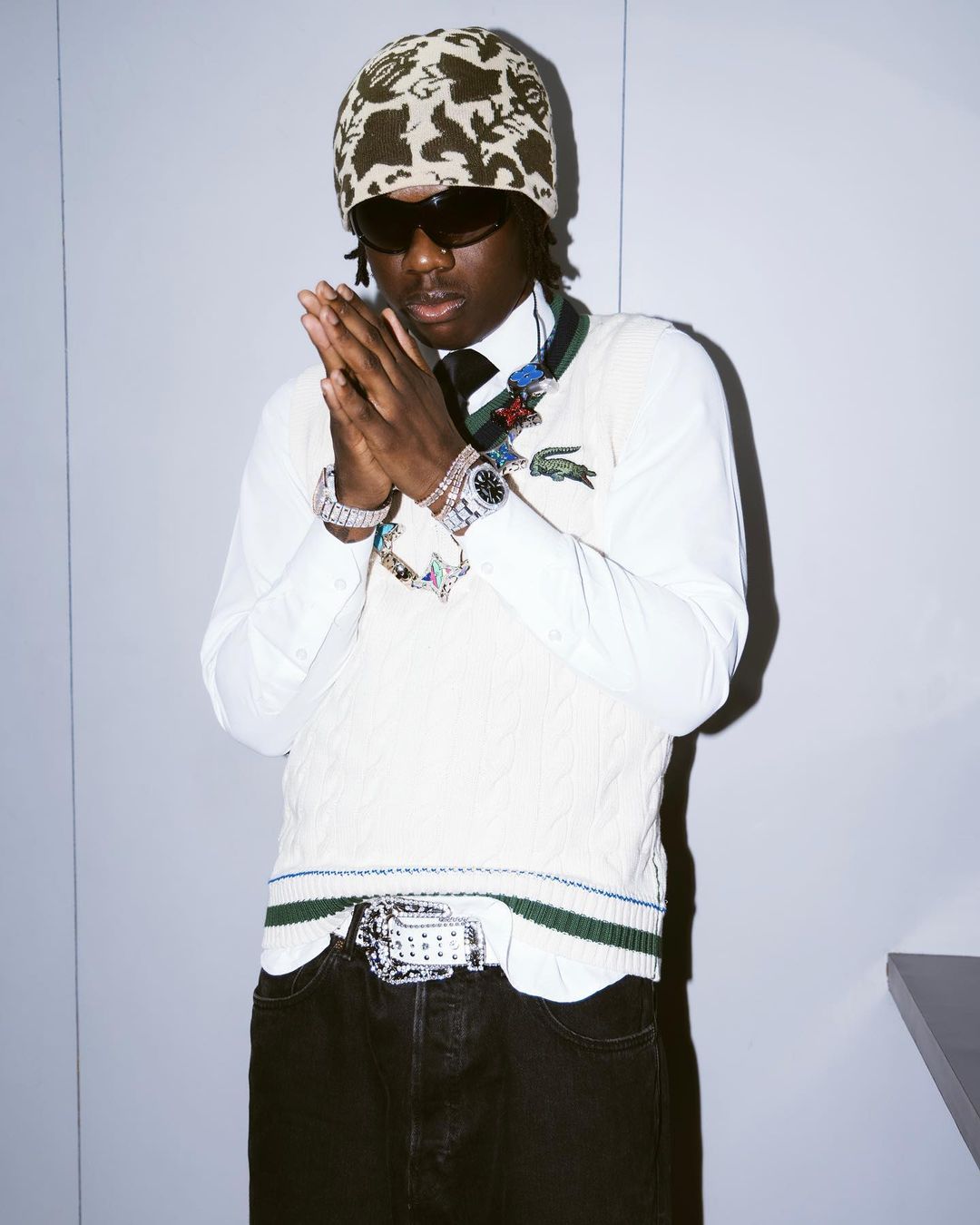 The  organizers of the esteemed award ceremony were quick to share a snippet of his captivating performance on their verified X handle, accompanied by the caption,
"Calm Down! @heisrema takes on the stage of the Ballon d'Or!"
This momentous achievement adds yet another feather to Rema's already illustrious cap.
In a post on his social media accounts, Rema stated that it was a great honor for him to take Afrobeats to the global stage while giving gratitude to God for grace.
Just a few days prior, his latest EP, titled "Ravage," took the music world by storm.
The EP's release on Friday, October 26, 2023, soared to the top of charts in more than 50 countries, a testament to Rema's global appeal and growing influence.
Rema's groundbreaking performance at the Ballon d'Or ceremony not only solidifies his status as an international music sensation but also serves as a powerful symbol of the immense talent and creativity coming from the African music scene.
As he continues to push boundaries and break barriers, Rema's rise to stardom serves as a light of inspiration for aspiring artists across the continent.
Watch the video below: