Award-winning Nollywood actress, Omowunmi Dada, is currently being celebrated on social media as she assumes a lecturer role at the University of Michigan.
This follows her appointment as the 2023 Global Artist in Residence at the ASC & DAAS of the University of Michigan in the United States.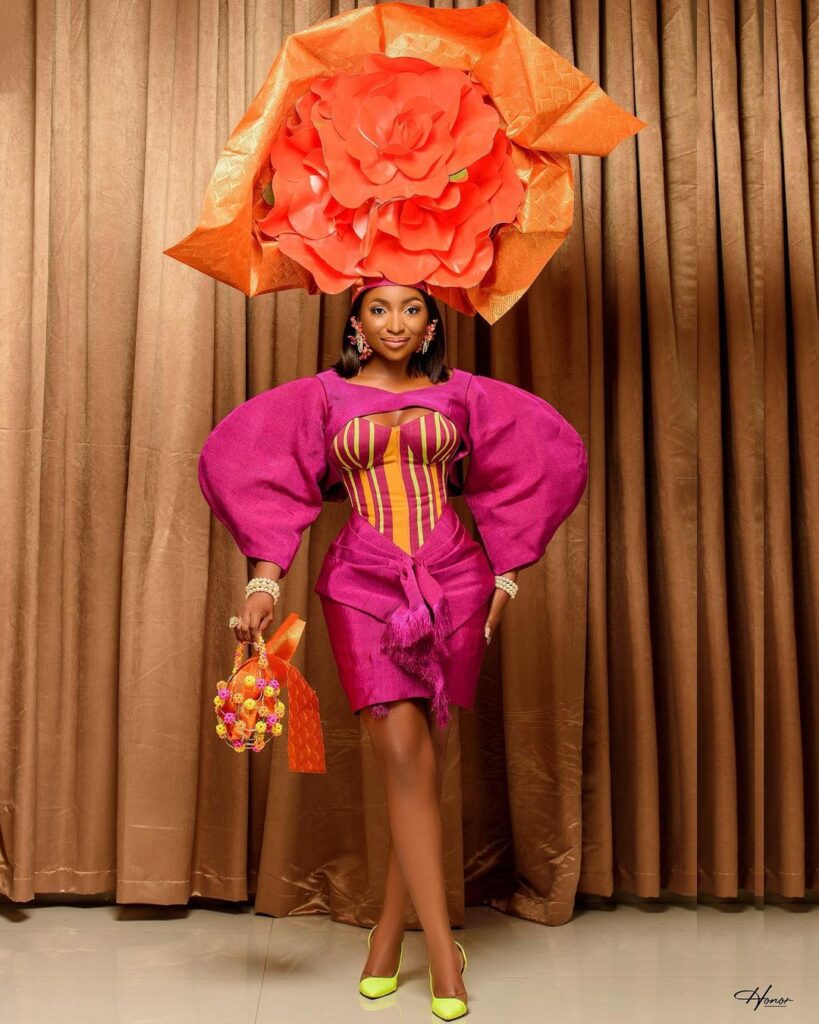 The movie star, who recently appeared in the Netflix blockbuster 'Madam Koi Koi,' will collaborate with language instructors to create audio-visual materials for teaching African languages and engage with the University of Michigan campus community.
Following her resumption, she took to her Instagram page on Tuesday, November 6, to share a video documenting her first day as a lecturer.
The 34-year-old actress wrote,
"Stepping into my role as Professor Dada at the University of Michigan! 🎓💃🏽💃🏽

Today, we dived into the captivating world of African stories and Nollywood, sparking thought-provoking conversations! 📚🌍🎥

Brimming with excitement as I prepare to ignite a thirst for knowledge during my upcoming residency classes. 🌟📝"
Watch the clip below,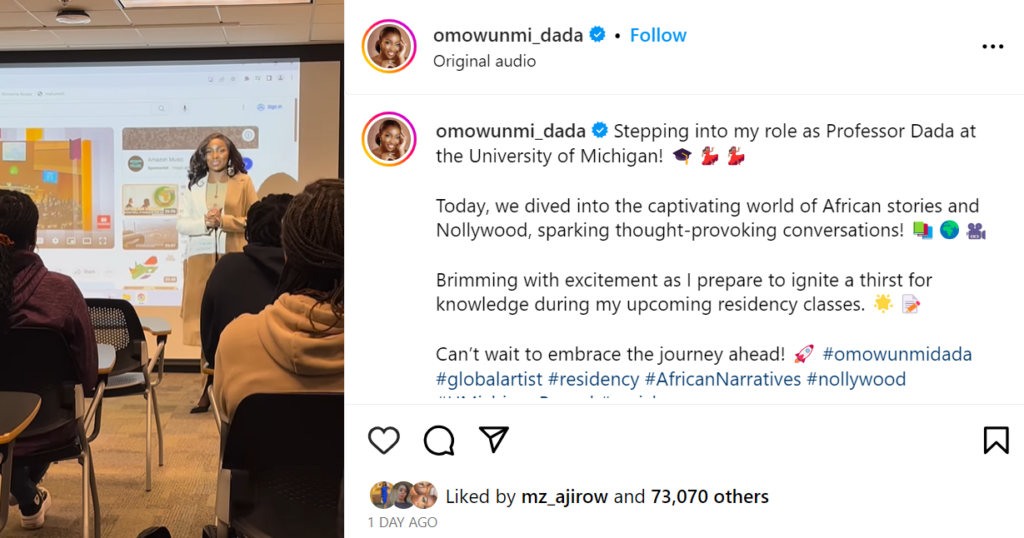 The actress has been hailed as a 'beauty with brains' for her exceptional beauty, her talent as a multi award-winning movie star, and now her role as a lecturer.
Read some of the sweet comments as you scroll,
@julieakpobome wrote, "Sister mi beauty and brain. Take your flower🌹❤️👏😍"
Actor Stan Nze wrote, "Chai! See ore mi ooooo. So beautiful to witness 😍😍😍 Greater heights sis 💪🏾"
@preshyjoels wrote, "This is Super dope. Congratulations on your new achievement Professor Dada 👏🏾👏🏾👏🏾👏🏾👏🏾"
@queenjskya wrote, "👏👏👏I love to see black women winning"