Popular Nollywood actress, Nkechi Blessing-Sunday, has sparked speculations that she is no longer dating her much-publicized lover after they both unfollowed each other on Instagram.
It will be recalled that Nkechi showed off her new partner, Xxssive, in October 2022, shortly after her controversial and messy breakup with her previous lover, Opeyemi Falegan.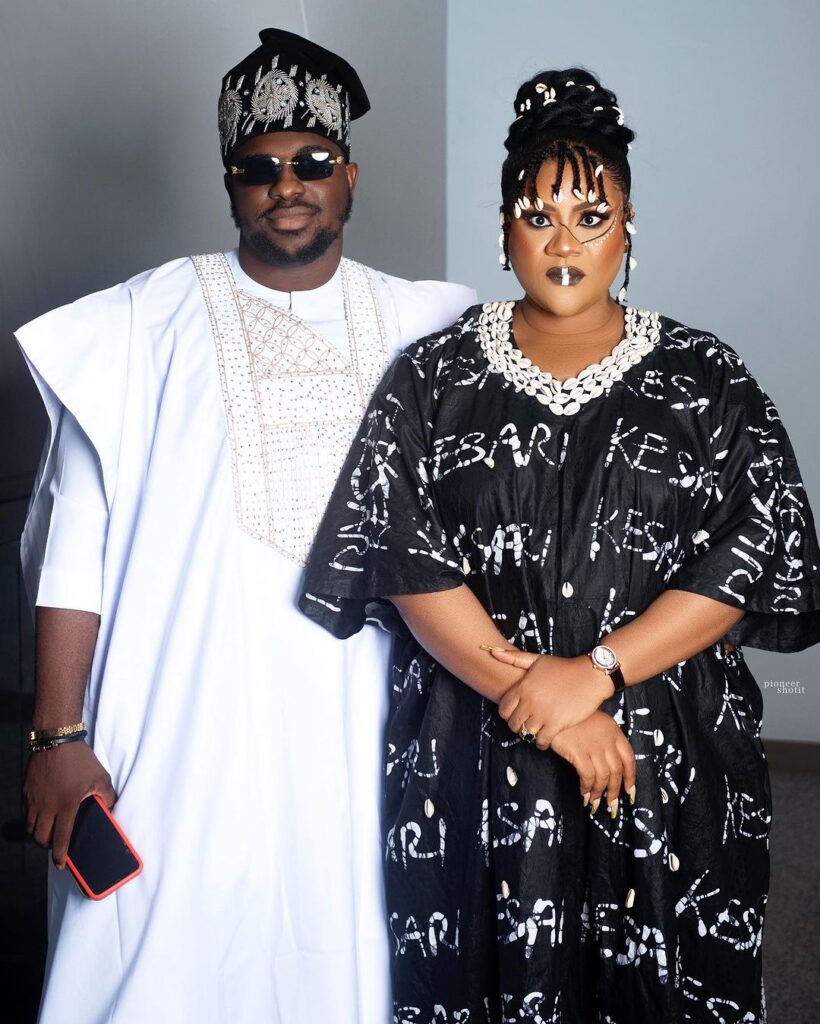 The couple consistently shared loved-up pictures and videos on social media, along with heartfelt and romantic messages expressing their love for each other.
However, it seems there may be trouble in their relationship, as they have unfollowed each other on Instagram. A quick check on their respective Instagram pages shows that they are no longer following each other.
See below,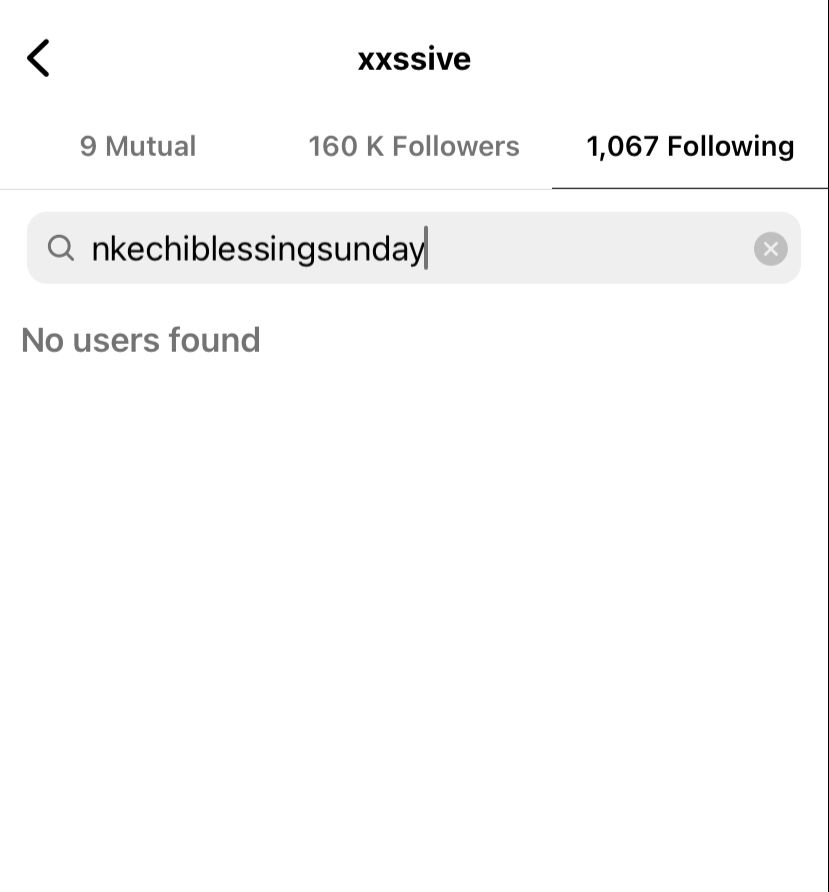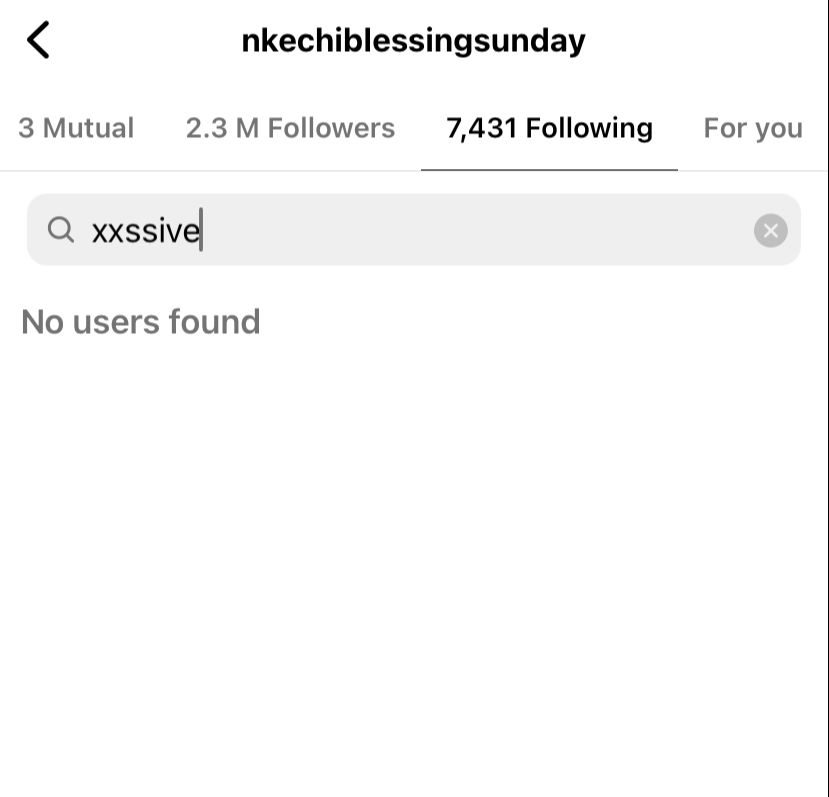 This has generated mixed reactions online, with many fans of the couple questioning whether they are still together.
Read some of the comments below.



However, it's worth noting that the 34-year-old movie star celebrated her lover on his birthday a few weeks ago.
See her post below.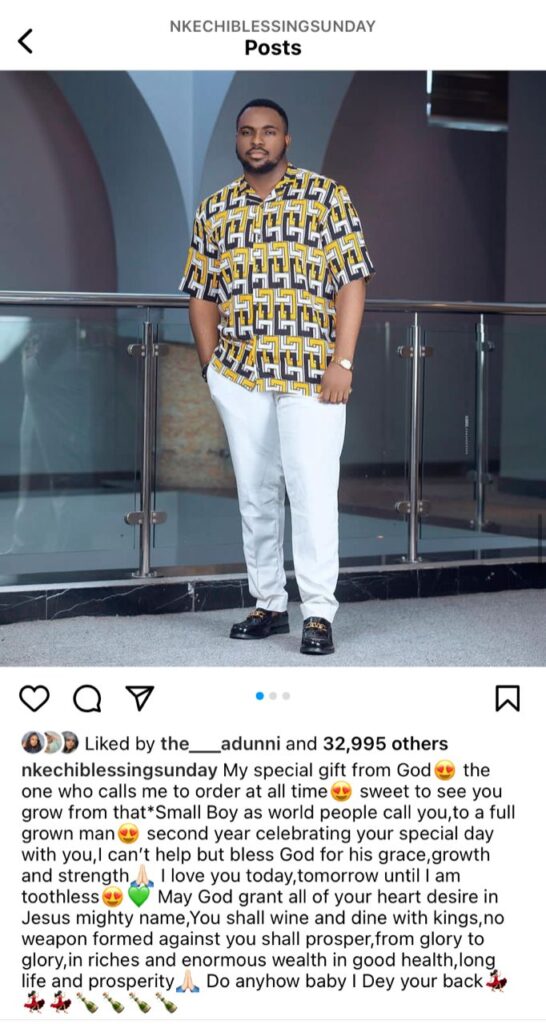 Meanwhile, the celebrity couple are yet to confirm or deny their rumored split.
A while back, Nkechi Blessing shared sure-fire tips on how to make a relationship last.
In a post on her Instagram page, the actress, who never misses an opportunity to flaunt her lover, shared her secret to maintaining a lasting relationship.
According to Nkechi, if people want their relationship to flourish, they must maintain the same level of energy and effort they had at the beginning of the relationship.
She added that individuals should not become complacent or relaxed in their relationship simply because they feel settled or comfortable.
"If you want a relationship to last, you have to keep the same energy you had in the beginning. Don't stop putting in effort just because you are comfortable," she advised.