Popular actress, Adebimpe Oyebade better known as Mo Bimpe, has caused a stir with her reaction to her husband, Lateef Adedimeji's bedroom scene with his colleague, Nancy Isime.
A short clip of the actors from the newly released movie "She Must Be Obeyed" was recently shared on social media, and grabbed the attention of Mo Bimpe.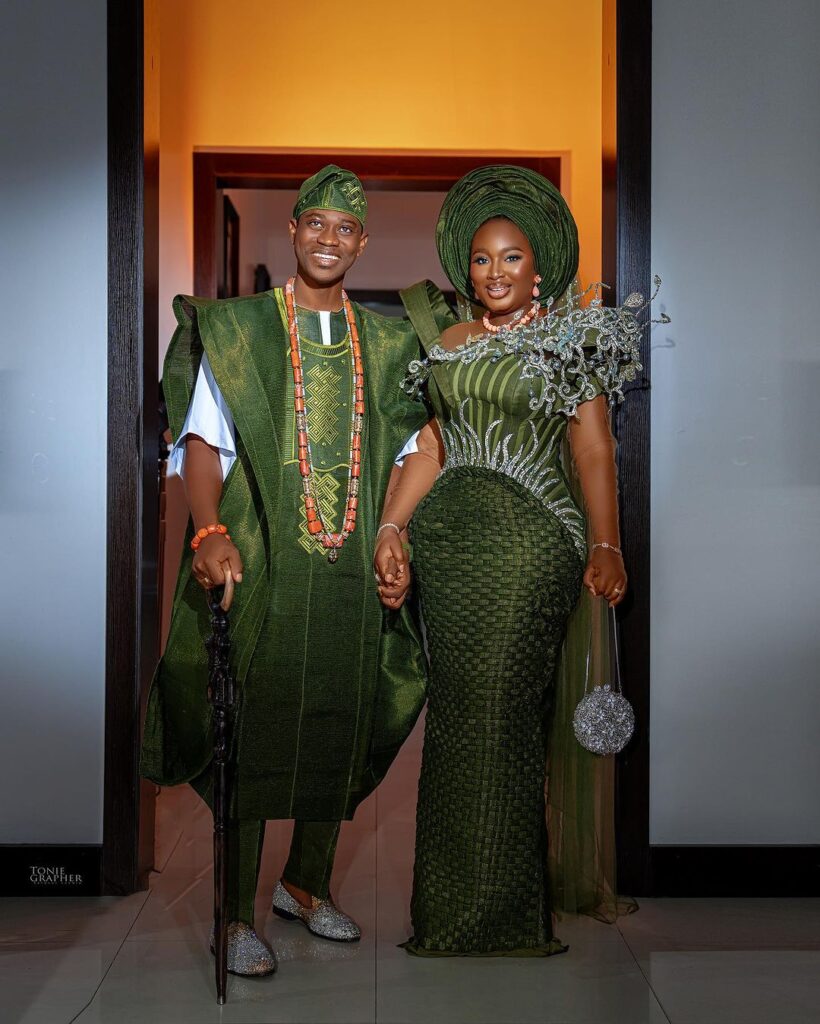 In the trending video, Nancy went into Lateef's bedroom to charge her phone while he was in the bathroom. The sound of her entrance made him rush out of the bathroom to see who was in his room.
Due to his swift movement, his towel unintentionally slipped off his waist, revealing his manhood. Nancy couldn't help but gaze at his waist area, before rising to make her way out of the room.
Lateef, who felt slightly embarrassed, then apologized profusely for the nude display and encouraged her to stay back and even offered to help her charge her phone.
The video, which was posted on a prominent blog, caught the attention of Lateef's wife, Mo Bimpe, who commented, referring to her husband as a "nice neighbor."
Her comment quickly garnered hundreds of likes and dozens of comments from netizens who playfully teased her about her husband's role in the movie."
@reallcity01 wrote, "Are you sure? the matter go do your body wotowoto 🤣🤣🤣"
@iampreciouzz wrote, "I heard Egbon is still explaining😂😂😂😂"
@sonof_apreacher wrote, "Ojowu, jealous dey show for chat"
@walexguy4real wrote, "Please don't take it to heart ma. Brother Lateef no dey cheat😂😂"
Watch the video below,