Popular Ghanaian actor, John Dumelo, has been praised for keeping his word and fulfilling his end of the deal after losing a bet.
It all began when the actor took to Twitter to declare that his alma mater, Achimota School, would defeat Presbyterian Boys Senior High School (PRESEC) in the 2023 National Science & Maths Quiz (NSMQ) competition.
He also pledged to walk barefoot backward from Ayawaso West Wuogon to PRESEC school in Ghana if they beat his alma mater.
See the tweet he shared on October 22 below,
I am a proud Achimotan but If presec wins the #NSMQ2023 on the 31st I will walk barefoot backwards from Ayawaso West Wuogon to presec school! They can't win over Motown! Presec? Tweeeaa!!!

— Farmer John (@johndumelo) October 22, 2023
Unfortunately, his bold declaration didn't come to pass as Achimota School was defeated by PRESEC in the math competition on Monday, October 30.
Interestingly, the 39-year-old actor chose to honor his word by walking barefoot to his rival school to congratulate them.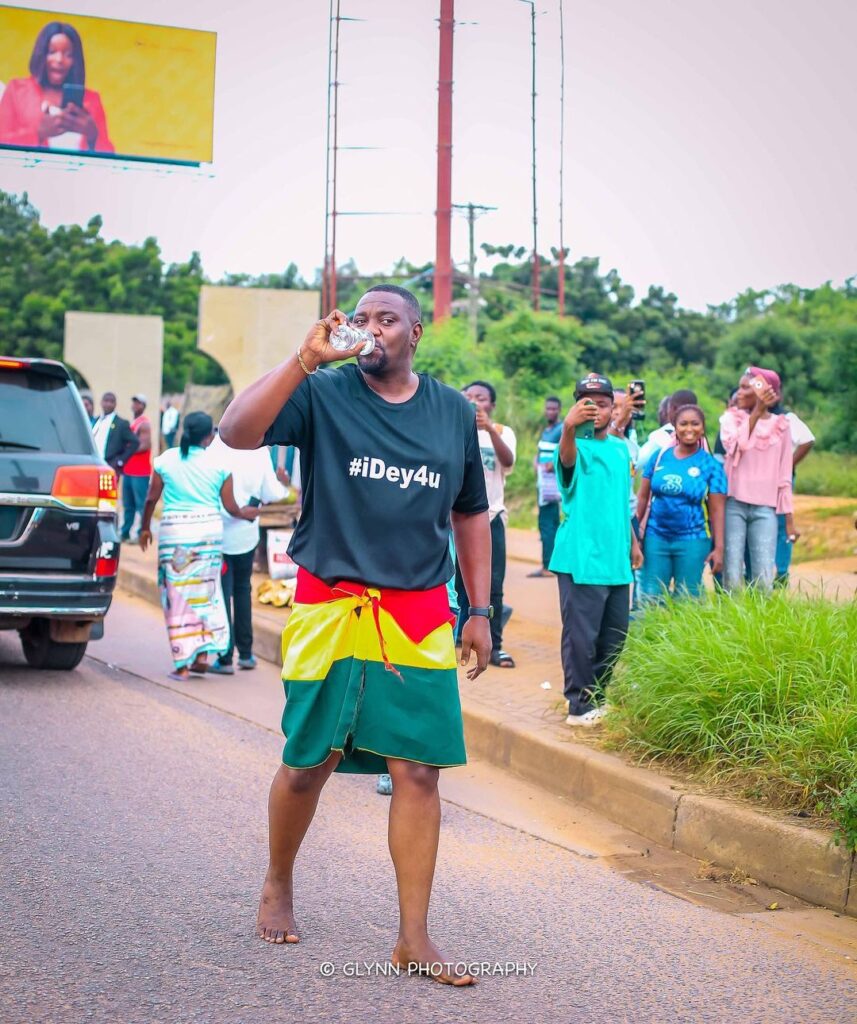 John Dumelo wrote; "I am a man of my word. I will be walking backward barefoot from the UG main gate to the Presec gate Tomorrow, October 31 at 4 p.m. I want to congratulate Presec for winning the NSMQGrandFinale. I am wholeheartedly proud of my Achimota School and also OWASS. I will walk the talk. #idey4u".
In fulfillment of his word, John indeed walked the distance. Videos of the walk are currently trending on social media.
He met with the school authorities and presented them with 8 crates of eggs as a congratulatory gift.
See his post below,
Watch videos of the walk below,
And he actually did it! It might not mean much but John Dumelo staying true to his words is commendable.

He walked all the way from the Legon City Mall, to Presec, Legon's main gate, in fulfilment of his promise to do so if Presec wins the 2023 NSMQ.

Congratulations to him.… pic.twitter.com/qk3YBbrnZj

— SIKAOFFICIAL🦍 (@SIKAOFFICIAL1) October 31, 2023